As well as our line of resin kits we also produce custom castings for other companies. Ask us what we can produce for you.
The following are some examples of models we have built for various clients.
If you are interested in having custom castings produced contact us at
Display medal for a local museum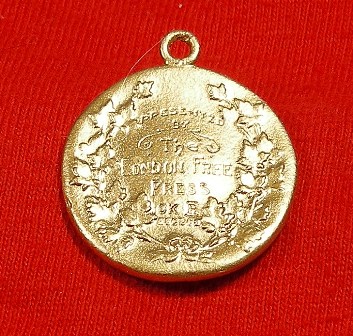 Our local historical Society was gifted this medal which was awarded to a lady in 1923 when the downtown business section burned to the ground. The woman, who was a telephone switchboard operator, stayed at her post until the building was literally falling down around her. The next day the local daily newspaper presented her with a solid gold medal for her bravery. Because of the value of this medal we created a replica that the museum can put on display without having to worry about security.