As well as our line of resin kits we also produce custom built models for display, presentation, engineering and architectural purposes.
The following are some examples of models we have built for various clients.
If you are interested in having custom models fabricated contact us at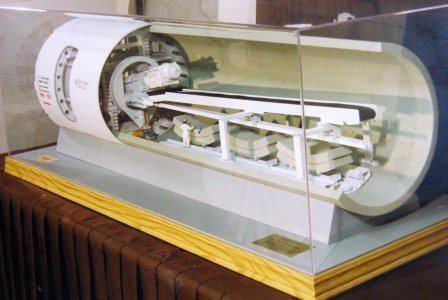 Tunnel Boring Machine built for Lovat Tunnel Co. This is a 5/8" to the foot model of "Excalibore" which was used to bore a tunnel beneath the St. Clair River for CN Rail between Sarnia, Ontario and Port Huron, MI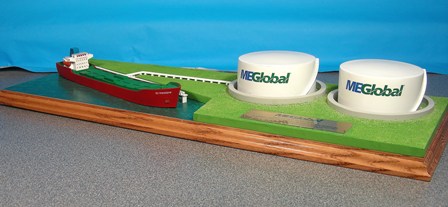 1/500 scale Marine Terminal for ME Global built to celebrate the opening of their new Terminal in South Carolina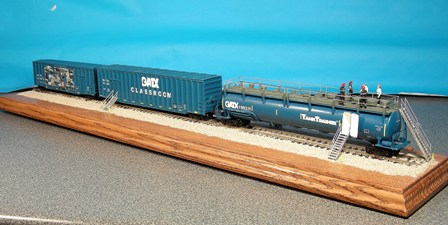 Tank Trainer train built for GATX Railcar Leasing
HO scale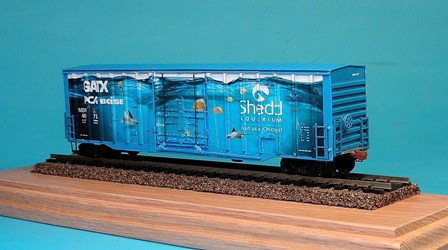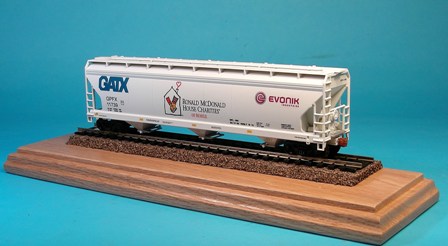 Presentation model for the John G. Shedd Aquarium in Chicago Custom painted hopper for Ronald McDonald House Charities
HO scale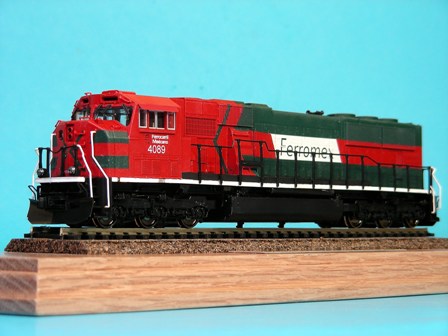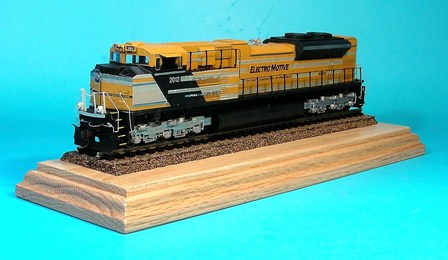 Custom painted models for Caterpillar. Ferromex (L) and Demo scheme (R)
HO scale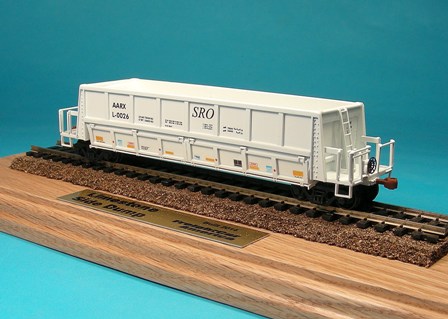 Ballast Gondola built by FreightCar America for the Saudi Arabian Railway.
HO scale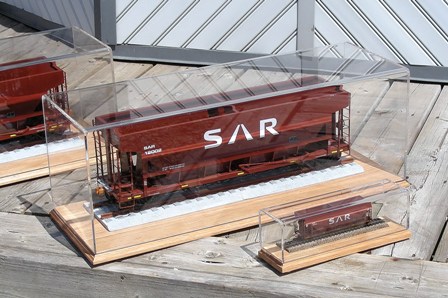 Hoppers built by American Railcar Industries for the Saudi Arabian Railway.
1/25 and HO scales